Express solicitors secures £100,000 compensation for NHS worker injured while cycling home from work
Client stories
How to claim for a road traffic accident
Want to know more about claiming for a road traffic accident? Jargon free, we'll explain your legal rights, letting you know everything you need to know about claiming.
How much compensation can I claim for a road traffic accident?
Read our medical negligence legal guides to understand your legal rights and how much compensation you may be able to claim.
Police visited while in hospital
Luckily for Graham, witnesses to the accident were able to provide the vehicle registration number and car details. Before arriving at the hospital to obtain a statement from Graham, the police had already tracked down the driver, who admitted liability.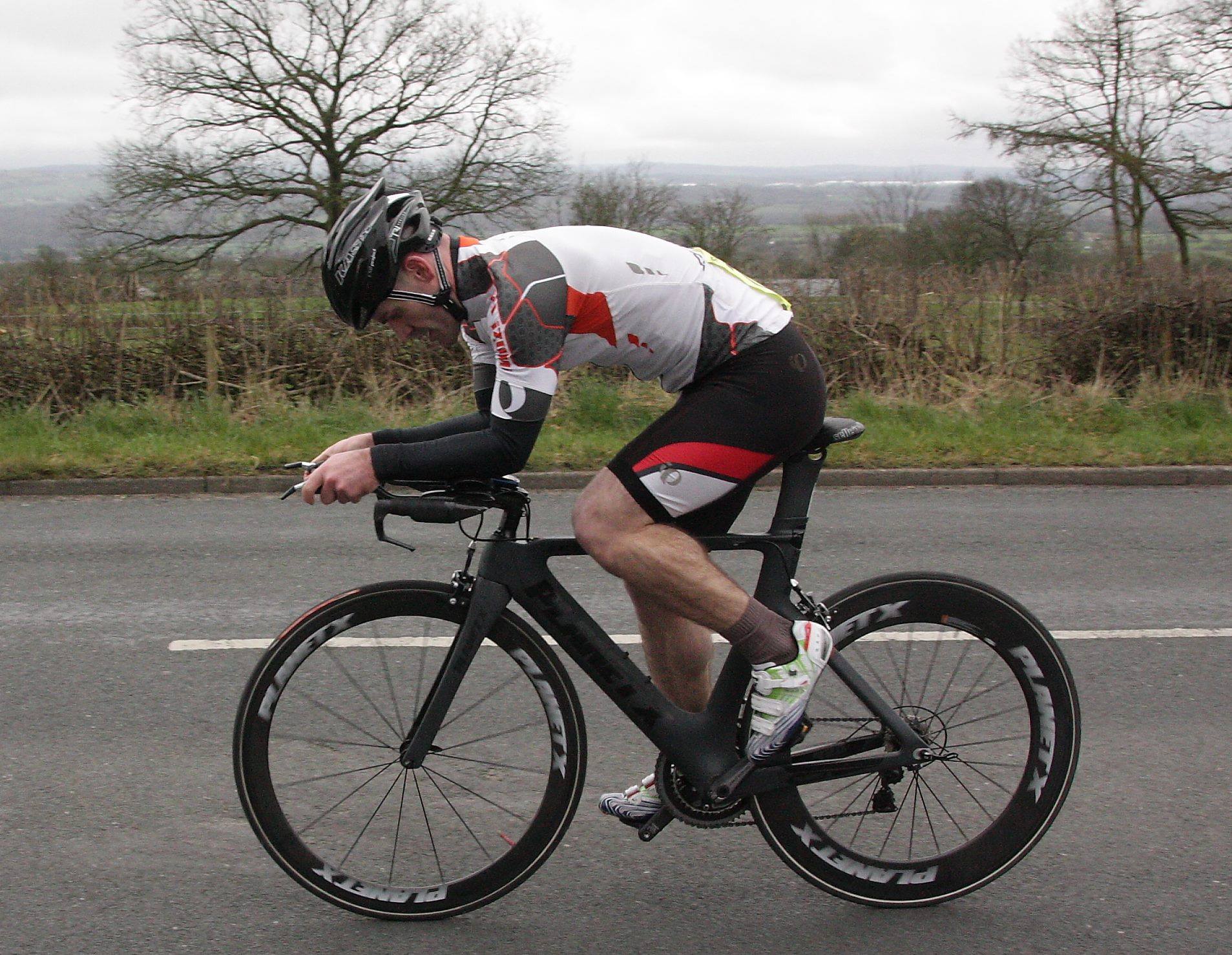 Undergo operations to repair wrist
Requiring several rounds of surgery to mend the complex fracture and to attempt to relocate the disrupted joint in his wrist. He was later recommended to undergo reconstructive surgery on his injured wrist.
Graham's recovery was slow and he was off work for three months. Unable to bear weight and with restricted movement in his right wrist, Graham was unable to drive or cycle and often felt very isolated and depressed at home.
He subsequently developed second arthritis in his right wrist as a result of the accident. This diagnosis posed a potential threat to him resuming his hands-on physiotherapy role with the NHS and potentially would cut short his career in the future.
"I'll be honest I hadn't initially thought about insurance compensation but when the police said the driver had admitted full responsibility and then out of the blue, I received a phone call from a compensation specialist, I thought it might be worth a shot."
Value of claim increased
Daniel Jamieson, Senior Associate and lead solicitor on Graham's case, explains: "We reviewed Graham's case after purchasing a case load from another law firm who had decided to exit the RTA market. During a comprehensive file review, the team realised that the limitation of the case was about to expire in three days and that the case value in our opinion should be raised from £40,000 to £100,000 as there was a significant amount of medical evidence already to support Mr Tait's personal injuries sustained. We applied for court permission to increase this and proceedings were subsequently served on the Defendant.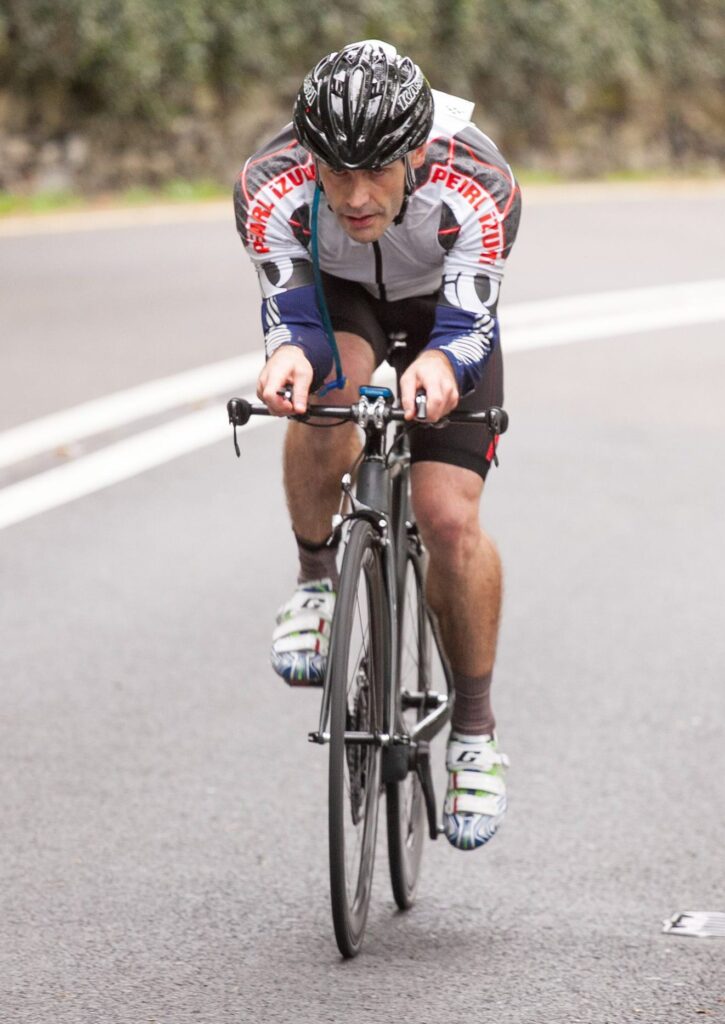 £100,000 offer accepted
"The Defendant initially made a swift £40,000.00 offer to settle this claim, which we advised Mr Tait to reject. The Defendant then increased their offer to £100,000.00 a couple of months later, which Mr Tait was delighted to accept."
The details of the case
"I used to ride my bike to work often, it was only a short distance, which took me about 20 minutes there and back every day. I worked from 8:00 – 13:00 so in the summertime the cycling was really enjoyable. I'd take a longer route into work in the morning and a quicker one on the way home. It was on the journey home on a Friday, which I was covering as overtime and not one of my usual rota days, when the accident happened.
"Although I never physically collided with the vehicle, the driver pulled out in front of me and caused the incident so I'd have expected them to be concerned for my welfare. However, the driver simply drove off.
"I was in pain from the fall but managed to phone my wife to come and retrieve me and my bike from the side of the road and when she arrived, we headed straight for the local A&E.
After spending a couple of days in Rochdale Hospital, and after a few operations to fit a metal plate and remove some sharp bits of bone I was discharged. The problem I had was that I was right-handed so I wasn't much use to anyone. I had metal pipes on the outside of my arm to stabilise my wrists, as the impact has disrupted the main joint. I couldn't move it at all or bear weight. There wasn't much I could do except sit still all day.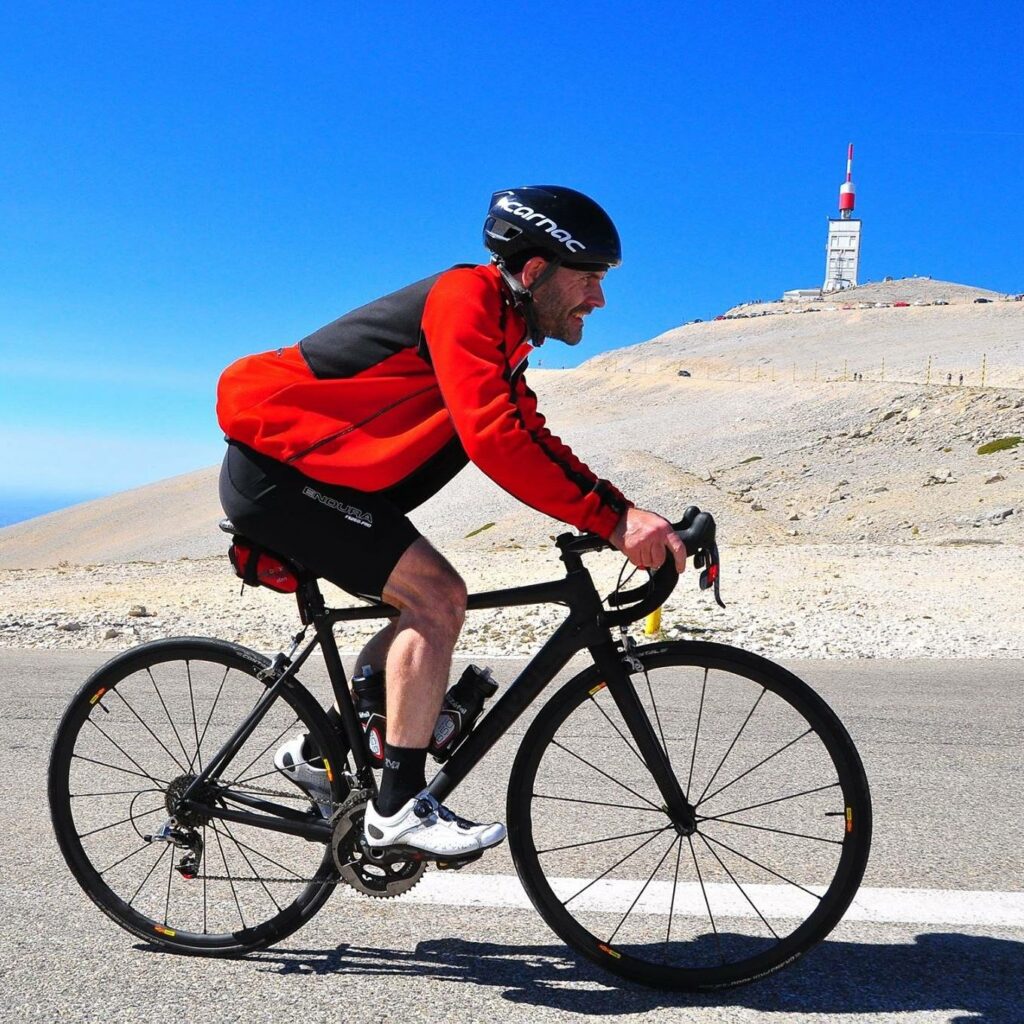 Recovery was slow
"Even after three months of work, I still have very little movement in my right wrist.
I've learnt to adapt how I do things to its limited mobility and have accepted that it will never be fully restored. As I couldn't bear weight on it, which meant I couldn't ride for at least a year. Four years on, I'm slowly returning to enjoying cycling again, but it's taken time to get over."
Support from Express Solicitors
"Daniel Jamieson and his team were great and always available at the end of the phone to answer any queries I had.
"It was through their dogged determination and tenacity for my case that they managed to secure the higher £100,000 compensation settlement.
"Previously I'd been earmarked for up to £40,000 so when Daniel advised that the outcome would be much higher, I was delighted.
"They picked up the case quickly, dealt with an impending court deadline with ease and even though the case continued a further year, three and half years after the accident the settlement came through. Receiving the compensation has enabled us to pay off some debts, so we now live debt free and also upgraded the family car.
"I will be forever grateful to Daniel and his team and would happily recommend him to others."
Daniel Jamieson, Senior Associate and lead solicitor on Graham's case, explains: "We often act for clients who bring their cases close to the limitation date of their claims, and we also act for clients who wish to transfer their cases from other solicitors. Some we acquire as a result of a firm wishing to exit a market, such as Mr Tait's and others perhaps are not happy with the level of service received or looking for a second opinion.
"Our dedicated experts are experienced in handling claims of this nature and like Mr Tait we are often successful in increasing the level of damages they may be entitled to receive at court. We pride ourselves on providing exemplary client care and expert advice throughout the course of a litigated claim for damages. We are specialists in acting for vulnerable Claimants such as cyclists, motorcyclists, pedestrians, and protected parties like children."
Call us on 0161 904 4661
Lines are open now and our legal advisors are on standby to tell you if you can make a claim.
Start your claim online
Complete our simple form to receive a call back from our expert legal team.