Day in the life of an Express Trainee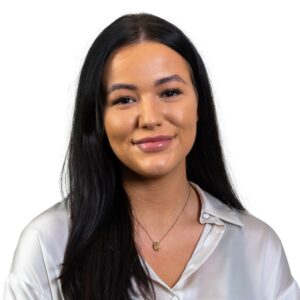 Abigail Williams is a Trainee Solicitor in the Clinical Negligence Department. She graduated with a Second Class Honours from the University of Birmingham in 2019 before joining the team at Express.
She then began her LPC and LLM at the University of Law, due for completion in October 2022, with hopes to qualify in July 2023.
Abigail Williams is a second-year trainee in our Clinical Negligence Department. See what she has to say about what a typical day looks like for her.
I am a trainee solicitor working in the clinical negligence department. I have been at the firm for two years and am now in the second year of my Training Contract.
I am lucky enough to have both my own caseload but also to work closely with colleagues to assist on their files, which are often complex claims of a much higher value. As a result, I have developed experience in a range of different clinical areas and get a 'behind the scenes' tactical understanding of decisions the file handler makes; something which I believe is difficult to teach. New issues arise daily but this experience equips you for common challenges which will arise in your own cases, both now and in the future.
I start work at 8:30am. To start the day, I will look through my tasks and prioritise the urgent tasks I have to do. Its challenging to find a balance between your own cases which you are primarily responsible but also have a quick turnaround time for tasks that colleagues require assistance with. If a case is close to limitation or subject to court deadlines, it is important these files are dealt with first and a clear action plan produced. You can find yourself drafting applications to court and witness statements in support of these applications.
Typical tasks include reviewing medical records and identifying the attendances when breaches are alleged. Medical records are often unorganised and I find it useful to produce my own chronology. You will find this comes in handy throughout the life of the claim. You then go onto consider which medical experts may be relevant and drafting instructions to them. One of my favourite jobs is when an expert report is received. You get an idea of the prospects of the claim, in addition to providing much needed answers for your client. By no means am I a doctor but you really do build a foundation of medical understanding; it's very interesting.
I have lunch at 13:00. There are so many shops and café's around the office so you're often spoilt for choice; I do try to stick to something healthy(ish). Once a week, we ensure the whole of the clinical negligence department is in and at lunch time, we have a team training sessions. External speakers often come in to teach on different areas of law, such as fatal claims or delayed diagnosis of cancer claims for example. Express are keen to provide training to ensure you are continuously learning and developing throughout your career, and to ensure you keep up to date with caselaw. We also get to enjoy lunch together and have a team catch up.
Afternoons can consist of conferences with Counsel and assisting medical experts. This is often to bring together all the evidence we have obtained so far and build the structure of the case. It puts into perspective all the work you have done so far and is rewarding. You discuss the next steps you will be required to take to progress the case.
One of the main parts of the job is client care and you will find you are speaking to multiple clients each day. It is important to keep them updated with the progress of their claim and they often appreciate even the smallest of updates. In turn, a relationship builds and they feel more comfortable to keep you updated with their medical condition and also to co-operate with admin tasks, such as the signing of various forms. Further, now Covid restrictions have eased, we are increasingly doing home visits with clients. You can expect to have a client visit every few weeks or so.
If I have completed all the more urgent tasks for that day, I tend to spend the last hour or so of the day dealing with admin jobs, such as responding to non-urgent emails, arranging client meetings or chasing various forms or documents from clients and hospitals. It's a nice way to end the day and also sets you up for the next few days as you know where you are up to. If everything is done, I generally finish at 17:30pm. However I often find myself working a bit later a couple of times a week; I find this helps me to stay on top of things.