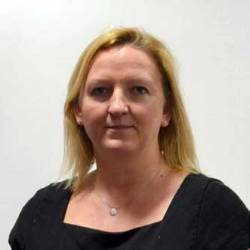 More about Anna Thompson
Anna Thompson is a Partner at Express Solicitors. She joined the firm in May 2018 and forms part of Daniel Slade's team, handling Road Traffic Accident, Occupiers' and Public Liability cases.
As well as having a long standing interest in personal injury law, Anna is passionate about the more complex injury or complex liability claims and has a keen interest in cases involving accidents in public places. She cites being able to bring a complex claim to a conclusion as being the single most rewarding aspect of handling personal injury cases.
"The more complex cases interest me the most and being able to succeed in a case in which liability is hotly contested by the Defendant is most rewarding as a lawyer".
Recent successes include securing £235,000 for a client who was injured in a road traffic accident and £185,000 for a client who suffered a significant injury whilst horse riding.
Anna was born in Stockport and has lived in Germany and in Hertfordshire but returned to Cheshire in 2003. She started her employment in the Defendant personal injury sector before deciding to move to acting for Claimant's.
Anna enjoys running and reading in her spare time, not that she has much of it. She is a girl guiding leader of a local unit and loves raising money for charity and often collects for Macmillan at weekends with her daughter.
She loves diving and travelling and has dived with the great white sharks in South Africa, Orcas in Norway, Sharks in the Bahamas and turtles in Mexico.