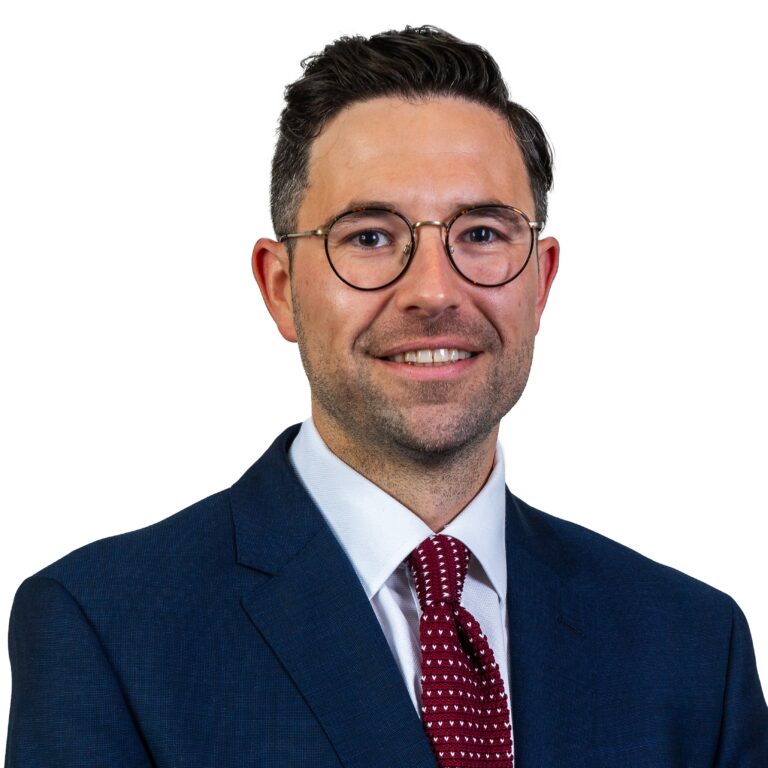 Partner - Occupiers' and Public Liability
Craig Phillips
Craig Phillips, is a partner in the Occupiers' and Public Liability department at Express Solicitors since joining in 2017.
Craig is renowned for his expertise in personal injury cases both within the United Kingdom and abroad.
With a career spanning over 14 years, Craig has become a trusted advocate for individuals who have suffered injuries while travelling, offering his invaluable insight into navigating the intricate landscape of international personal injury claims.
His experience in dealing with cases of accidents abroad is unmatched, and he possesses the necessary expertise to navigate the complexity of such claims, which often involve the nuances of local laws and regulations.
Craig's commitment to securing justice for his clients and his deep understanding of the unique challenges posed by cross-border accidents make him an invaluable asset in the realm of personal injury law.
More about Craig Phillips
Craig's specialisation in personal injury cases occurring both in the UK and abroad demands a unique set of skills and expertise. One of the key challenges in such cases lies in gathering evidence, which often spans international boundaries. He possesses the acumen to navigate these complexities, coordinating with experts and investigators worldwide to collect crucial evidence in a timely and effective manner. Whether it's securing witness statements, surveillance footage, or medical records, his meticulous approach ensures no stone is left unturned.
Navigating the myriad foreign legal systems and their respective deadlines is another area in which Craig has obtained valuable experience. Different countries have distinct timeframes for filing personal injury claims, each with its own set of intricacies. Craig's extensive experience in handling cases abroad equips him with a deep knowledge of these foreign jurisdictions and their legal requirements.
Craig is adept at adhering to strict deadlines while also managing the nuances of international legal procedures. His familiarity with these variances ensures that his clients' claims are not jeopardised by missing critical deadlines, irrespective of where the incident occurred.
Furthermore, Craig appreciates the significance of understanding and defining what constitutes an acceptable local standard of care in each country where his clients may have encountered an accident. This is a fundamental aspect of personal injury cases, as the definition of negligence and liability can greatly differ from one place to another.
By comprehending the intricacies of acceptable local standards, he can construct a robust case strategy tailored to each unique jurisdiction, maximising his clients' chances of a favourable outcome.
Notable Cases
Road Traffic Accident (RTA) in France settled for £210,000:
Our client was involved in a RTA while in France. Pre-accident the claimant was a weight lifting champion but as a result of the injuries sustained in the accident lost the ability to weight train and as a result their livelihood. The claimant now requires a walking stick to get around.
Trip and Fall on a Jet2 package holiday settled for £65,000.
Our client purchased a package holiday from Jet2 Holidays to Benidorm. The claimant was enjoying the hotel entertainment act but tripped on an acrobat tripod on returning to her seat. Her injuries brought about an acceleration of a diagnosis for Fibromyalgia and as a result the claimant, who had worked all her life at Boots Opticians, had to retire three years earlier than planned. The settlement was agreed on the first morning of a planned three day trial.
Slip in a La Tasca Restaurant
Our client suffered injuries following a slip during a visit to a La Tasca Restaurant. The case was lost at trial and the judge made one of the first findings of fundamental dishonesty (FD). The finding of FD was later overturned on appeal but was one of the first cases the Courts grappled with FD.