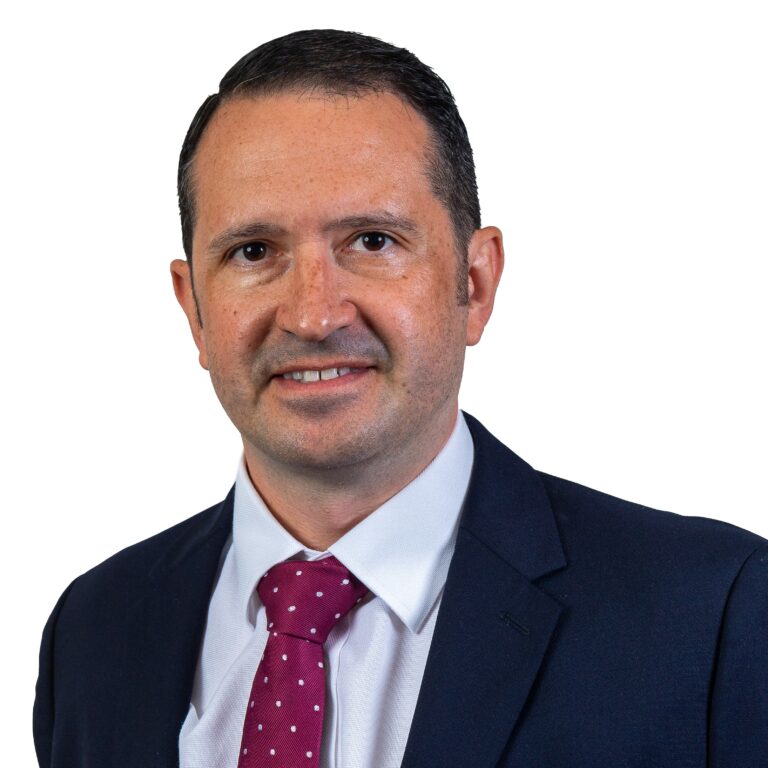 Chief Executive Officer (Legal)
Daniel Slade
Chief Executive Officer (Legal) of Express Solicitors, Daniel Slade has been instrumental to the firm since joining in 2003. He has represented several high-profile clients including celebrities, county court judges and professional athletes.
Daniel heads Express Solicitors' catastrophic injury department, acting for clients that have suffered the most serious types of accidents including amputations, spinal cord injuries and pain syndromes.
In addition, Daniel also has extensive experience working with those injured from sporting accidents with a speciality in cycling and motorcycle claims.
More about Daniel Slade
Chief Executive Officer (Legal), Daniel Slade, was shortlisted as a finalist in the Personal Injury Awards 2022 in the Claimant Lawyer of the Year award.  This is a great acknowledgement of the incredible work in securing compensation for seriously injured people.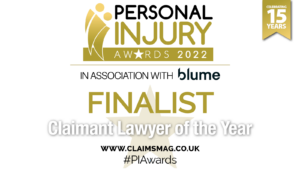 Daniel is also a recommended lawyer for personal injury in the North West in the 2024 Legal 500 Rankings which ranks law firms and lawyers based on their noted cases as well as client and industry feedback and commentary.
"I have helped many clients secure multi-million-pound compensation payments while leading Express Solicitors' Catastrophic Injury team, which deals with some of the most serious injuries imaginable, including amputations, traumatic brain injuries and sometimes even fatal accidents.
Often when working with these cases there are additional complicating factors involved. I often act for clients that have suffered accidents abroad, or that have particular requirements which require immediate support.
Unfortunately, this is often the case when clients' injuries prevent them from working and they are unable to cover accommodation or care costs.
I also lead Express Solicitors' Public and Complex Dispute team.
These cases vary from claims surrounding liability, sporting accidents to all types of foreign accidents, which sometimes involve complex cross-border aspects of the law."
In my spare time I am keen cyclist and regularly enjoy participating in long-distance races in support of local charities.
What previous clients have to say:
"The first law firm I went with dropped my case after 2 years as they deemed it too difficult to win. Daniel Slade and his team took over the case successfully and won."
"I was assigned to Daniel Slade and his team, I was treated with respect, never left waiting for call backs and was always kept up to date with everything. Thanks to Daniel and his team I won my case, I would highly recommend them, 5 stars."
"Daniel Slade did a fantastic job, I would recommend Express Solicitors to anyone that wants to make a claim. Thank you so much, I really appreciate all of your help."
Notable cases
AAA v. Tyco Electronics & Ors (High Court, Manchester, 04.03.22)
Our client suffered a serious accident while using a road crossing, causing life changing injuries. The claim was initially turned down by Slater & Gordon for having a low likelihood of success. Daniel and the catastrophic injury team were able to secure £7.65 million in compensation despite complications in the claim. These issues included childhood epilepsy, drug use, criminal behaviour, childcare needs, and issues around paid care requirements.
Brown v. Arriva [2017] EWHC 3211 (QB) (HHJ Cotter QC).
Our client suffered a life-changing accident when walking near a road, resulting in an amputation, and leaving them unable to work. Our client initially asked Irwin Mitchell to help but was turned down as the case had a low likelihood of success. This was a case with many complicating factors, including financial hardship as they were unable to work and needed an expensive prosthetic limb.
The client eventually approached Express Solicitors for help where Daniel and his team secured a settlement of £3.0 million – part of which was paid in advance, giving our client peace of mind and allowing them to cover immediate medical, care and accommodation costs.
Farooq v. Pinnacle PSG & Ors (High Court, London, 25.06.18).
Following what seemed like a minor fall, our young client discovered he had ruptured tendons in both of his knees. To make matters worse, the NHS denied him much needed treatment and made inappropriate racial comments.
When our client and his family reached out to us, Daniel Slade and his team took on the case. They were able to secure a compensation payment of £6.4 million covering both the trauma and pain our client had to go through, giving them the required funds to invest to look after his future needs.
AA v. CC (High Court, London, 20.11.19).
Our 10-year-old client from London suffered a brain trauma when he was involved in a car crash. This injury affected the client's personality, eventually causing behavioural issues, school truancy, and police convictions – resulting in jail time.
The claim was extremely complex due to conflicting evidence gathered by the Met Police and disagreements within our client's family. However, despite the challenges Daniel and his team were able to secure a settlement of over £4.1 million.
Adams v. Gibson [2016] EWHC 3209 (Justice Freedman QC)
While walking by a road, our client, a 40-year-old labourer from London, suffered serious brain injuries following a collision with a vehicle. Despite complications to the case including the client facing deportation, not having accommodation and unable to work, Daniel secured our client £3.6 million in compensation.
AA v. CC (High Court, Manchester, 04.05.21)
Our client, a 56-year-old television extra suffered severe brain injuries following road traffic collision whilst travelling as a passenger in the vehicle. The case was complicated due to our client having suffered previous head injuries and a notable psychiatric history. She was able to return to work following the case, however she still suffered significant financial losses as a result of the accident. Daniel secured a compensation payment of £1.3 million.
X v H&M Hennes Central London County Court 21 April 2022
Our client, an 11-year-old boy, injured his right eye on a clothing rail at the H&M store in Bromley. We were instructed by the boy's mother under a CFA with a 100% success fee and an ATE policy.
The defendant admitted liability and agreed to cover all damages, subject to court approval.  At the approval hearing DDJ Blake did not allow the Litigation Friend to recover the ATE premium on the basis he believed it was unnecessary.
On appeal, HHJ Lethem found the District Judge was wrong and that if the litigation friend approved the cost, then it had been reasonably incurred.
This decision is useful guidance to County Courts; to start with the presumption the expense is reasonable, to appreciate the need for even less risky cases to be insured, and that there is no test that Litigation Friends need to satisfy in seeking a direction for reimbursement of expenses where they are more than 25%, but not more than 50% of damages.
Accreditations: