£27,000 recovered after partial knee replacement surgery went wrong
Client stories
How to claim for medical negligence
Want to know more about claiming for medical or clinical negligence. Jargon free, we'll explain your legal rights, letting you know everything you need to know about claiming.
How much compensation can I claim for medical negligence?
Read our medical negligence legal guides to understand your legal rights and how much compensation you may be able to claim.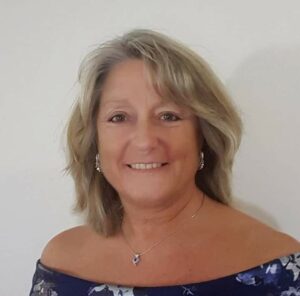 "Mrs Wren was a carer for her husband at this time and needed to kneel and hyperflex her knee in order to deliver her husband's care needs. This was not an acceptable situation for her. At a review 18 months post-first operation it was decided that given the difficulties that the Claimant was having that the unicompartmental knee placement would be revised to a full total knee replacement. This secondary procedure took place in September 2020.
"In Mrs Wren's case we were not only able to successfully prove that the surgery undertaken was negligent and that the placing of the wrong sided spacer in the knee was a serious error, but that it should not have occurred if proper safety procedures were followed. We also proved and backed up our case with medical evidence from an expert Orthopaedic Surgeon, that the aftercare was negligent in failing to proceed to revision surgery immediately."
Commenting on her case in her own words, Mrs Susan Wren shares her story:
"I had issues with my left knee. I had an arthroscopy and was told I needed a partial knee replacement. I went into Springfield Hospital in Chelmsford to have the operation."
Admission of what went wrong during knee replacement surgery
"Later that evening, after the operation, the Consultant Orthopaedic Surgeon, who my family have known for years, and he's also dealt with numerous operations for my husband, came in around 5pm looking very, very sheepish."
"He knelt by the side of my bed, held my hand and apologised profusely for an operation that had gone wrong."
"He said it was spotted when a member of the team was filling out the form for the National Joint Registry. This flagged that the three parts of the knee replacement that I required – both the top and the bottom joint were for the left sided knee but the middle spacer that they'd actually inserted was for a right side knee. The middle spacer is what makes the top and the bottom part of your knee roll smoothly so you can walk properly. Obviously, following this news, I tried to walk and the pain I was in was unbearable."
Aftercare provided was also deemed to be negligent following knee replacement surgery
"The Consultant was well aware of my situation and that I was indeed the main carer for my husband, decided between themselves that it would be in my best interests to carry on with the recovery and not worry about it. This was just unfathomable."
"After various joint aspirations to relieve the pain and suffering no end of problems with my knee, not long after the operation I was back on crutches. The physio couldn't do anything with it either."
"I felt that it was just a complete catalogue of errors from the hospital."
Second, unplanned and before-time operation required to correct surgery error
"Eventually the specialists at the original hospital decided that after 18 months (September 2020) that I did need to go back and have the whole knee replaced. The Consultant Orthopaedic Surgeon, who had then moved to the Nuffield at Brentford, decided that a full knee replacement was the best option. He agreed to simply take everything out and start again. Interestingly, the expert specialists Express Solicitors sent me to seek a second opinion from, confirmed that the total knee replacement was probably done 8 years before it possibly needed to be done."
In between the two operations I was in severe pain
Despite the delay between the two operations and with the country in the midst of the COVID-19 pandemic, Mrs Wren pressed ahead with the total knee replacement. Surgery that wouldn't have been required if the first operation was performed as it should have been.
"I was experiencing daily pain, and for someone who has been told they have a very high pain threshold, tells you just how bad things were."
"I found daily walking up and down the stairs difficult. I couldn't kneel on the floor to tend to my husband's lower legs. He has peripheral vascular disease and diabetes, and during the pandemic, he also had a really bad bout of Covid-19 and nearly died. His care following discharge from the hospital was more intense than normal."
Recovery from the second knee surgery
"Even now I can't kneel on the floor, I've adapted to a shuffle and sit sideways to get down lower to help my husband."
"I'm also prone to constant swelling of the replacement joint should I over do it. However, I'm probably about 95% there with my recovery."
"Despite this I feel that the second operation was one that I should never have faced as the first operation should have been correct. It should have been rectified the next day but they were concerned that going back into the same site was going to cause me some kind of infection. The hospital made out that I'd made all these decisions and that everything was explained to me but it wasn't. My medical notes backed this up."
Reasons for seeking compensation
"If they (hospital) had said to me right at the start, we are sorry we are at fault, I'd have let it go."
"They didn't think it was their fault and nobody took responsibility for it. The hospital blamed the surgeon and the surgeon blamed the hospital. I simply wanted someone to come and apologise and admit they had made an error and how it would be corrected. If that had happened and the corrective surgery performed the next day, I probably wouldn't have explored the compensation claim."
"Receiving no apology, I was determined that someone was going to admit liability as their error had made my life so difficult. I should have been fighting fit and returning to my full time job as a legal secretary. Instead, I wasn't able to continue as before and required extra help and support to care for my husband as his illness progressed and he also contracted a serious case of Covid-19."
Why Express Solicitors was the right fit
"Initially researching online. I then spoke to Express Solicitors and immediately felt confident that they could handle my case."
"When Andrew got involved and pushed the case on, the communication and progress was fast and speedy. I was in regular communication on the phone and email, and was fully informed all the way.
"All in all, it was a very positive experience dealing with Express Solicitors."
"Andrew Hesketh was fantastic. I can't rate his care, support and compassion highly enough. I received excellent service considering everything was remote.    Thank you Andrew for helping me through a difficult time and making the process so easy for me"
"The couple of appointments I attended with the various medical experts were sympathetic to my situation and everything was arranged in a timeframe that fitted my availability."
"With the compensation award I've been able to improve my outdoor living area and added a new garden building, solid gazebo-style structure with sides and windows for my husband and I to enjoy the outdoors whatever the weather."
Compensation secured for knee replacement surgery
Commenting on the successful outcome of the case, Andrew Hesketh, added:
"The Claimants' allegations were that the surgery was undertaken negligently, and that the placing of the wrong sided spacer in the knee was a never event. We also allege that the aftercare was negligent in failing to proceed to revision surgery immediately. All of these allegations were based upon medical evidence obtained from an orthopaedic surgeon who identified negligence/breach of duty.
Regrettably, even though this was categorised by the hospital as a never event, the insurers for the Defendant Surgeon, declined to provide us with a formal Letter of Response and engage with the pre-action protocol and so we were required to issue court proceedings in order to progress the matter further.
Once court proceedings were issued, and solicitors instructed and nominated by the Defendant, we were able to enter into negotiations regarding a potential settlement of the claim and eventually settled the claim at the sum of £27,000."
Call us on 0161 904 4661
Lines are open now and our legal advisors are on standby to tell you if you can make a claim.
Start your claim online
Complete our simple form to receive a call back from our expert legal team.