Trainee Solicitor Jobs
If you are looking to take the first step in your legal career, Express Solicitors can help. Keep reading to find out more about how to get a job as a trainee solicitor at Express Solicitors.
Training Contracts/SQE
Express Solicitors does things a little differently to other law firms. We generally offer our Trainee Solicitor Jobs to our current employees. We want to ensure that personal injury is the right area of law for you and the only way to truly know that is to work in the area itself.
Therefore our potential trainees start a Litigation Assistants working their way to a Training Contact. We will give you 3 appraisals per annum so we can discuss your progress and readiness to be a Trainee Solicitor. You will always know what your next steps are or what you need to improve upon.
As part of our direct progression route, it generally takes 9 – 18 months, for our law graduates to obtain a trainee solicitor job.
We have around 70 Trainee Solicitors at any one time and we offer both an SQE route and a LPC route.
Express Solicitors has a year-round intake of Trainees, so you can progress to this stage through the year. There in an exception with those taking the SQE route, who will generally start in a either the January or September cohort, in line with our course provider, BPP, start dates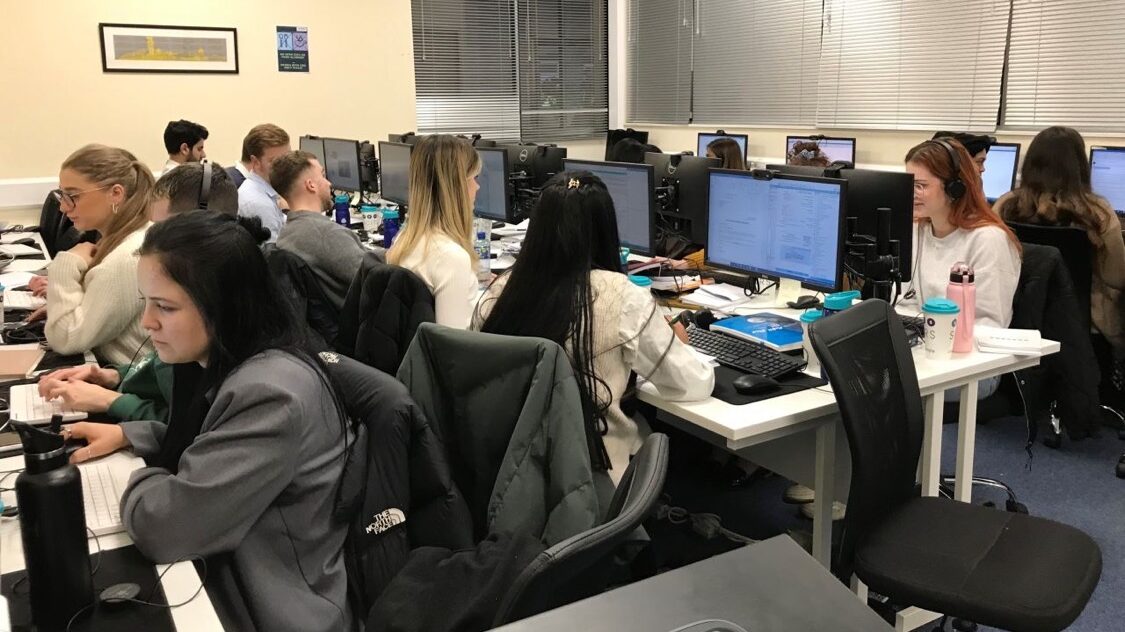 How the SQE works at Express
At Express Solicitors, our SQE programme is completed via a SQE degree apprenticeship with BPP, as the learning provider. This is a 2 year 8 month course and includes both Parts 1 & 2 of the Solicitors Qualifying Examinations as well as the required qualifying work experience.  Whilst doing the apprenticeship you will receive regular in depth training and have 1 day a week ring-fenced for your studies. The rest you will be in the office completing your QWE. To be eligible for the programme you need a qualifying law degree and to meet the entry requirements set by BPP.
Quick Comparison Summary
| | | |
| --- | --- | --- |
| | Period of Recognised Training Route (LPC Route) | Solicitors Qualification Examination Route |
| Salary Year 1* | £24,500 | £24,000** |
| Salary Year 2* | £25,500 | £24,500*** |
| Length | 2 years | 2 years 8 months |
| Funding | Professional Skills Course fully funded | SQE Degree Apprenticeship fully funded |
| Academic Requirements | Completion of LPC | Completion of LLB |
| Start Times | Rolling throughout the year | September/January start |
*These figures include an average yearly commission of £1,500. Our generous commission is paid monthly in arrears. For some of trainee this figure is much higher where they are bring in above average legal fees.
** £22,000 for those who are not handling their own caseload.
*** £23, 000 for those who are not handling their own caseload.
Why be a Personal Injury Trainee Solicitor
Here are our top 5 reasons for being a personal injury trainee solicitor:
Supporting and helping vulnerable clients
Most people get into the law to help people and we at Express are no different. Our clients are at the very core of our business and the reason we strive to do our best.
Individual client connections
By the very nature of the work we do, some of your cases will always stay as a happy achievement.
Making a genuine difference
Working to help someone long term, you will build connections and get to know the difference you have made in your clients' lives. Be that a small change or a life changing one, you know that you helped.
Winning at trial
Many of our trainees have said that they enjoy the buzz of success when they win a trial. It's the culmination of all the hard work they have put into a case and gives them a great sense of victory
Seeing a case from start to finish
Our trainees will have their own caseload by the end of their training period. We ensure that our trainees have the chance to run a case from initial instructions all the way to trial or settlement. We want you to be confident in every step before you qualify.
What benefits does an Express Trainee Solicitor job offer
Here are 5 key reasons to become an Express Trainee Solicitor:
Express make PI experts
We are a firm believer that in order to give our clients the best possible outcomes, we need to ensure that our solicitors are experts in their fields. To help with this we provide a high level of training from start, which is taken through to each step on your career.
Early file experience
All of our trainees get a very hands on experience. Whether you are assisting a senior solicitor or running your own case you get to deal with all aspects of a case from start to finish.
Growth and expansion
Express Solicitors continues to grow and expand every year. In size and in revenue, this means there are plenty of development and progression opportunities
Progression
We do believe that every Litigation Assistant has the potential to be a partner. A third of our partnerships have progressed from being Litigation Assistants themselves!
Specialities in a variety of areas
We handle a wide variety of personal injury work. So much of different PI work is interesting, military case, product defects, accidents at work. Its not run of the mill and there is plenty to get your teeth stuck into.
What does a Trainee Solicitor do?
We think it's really important that you understand what it's like being a trainee solicitor here at Express. To have a genuine understanding of the ins and outs of a trainee solicitor role. To help with this one of our current trainees, has put together what a typical day looks like for them – to give you an idea about what you day might look like and that tasks you might get involved in.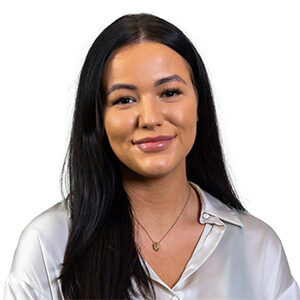 Day in the life of an Express Trainee
Abigail Williams is a Trainee Solicitor in the Clinical Negligence Department. She graduated with a Second Class Honours from the University of Birmingham in 2019 before joining the team at Express.
She then began her LPC and LLM at the University of Law, due for completion in October 2022, with hopes to qualify in July 2023.
Training and Support
Every trainee solicitor has a supervisor who will support them with a weekly supervision meeting. While we have an open door policy for day to day queries. This weekly session allows for in-depth conversations and file reviews for those more complex matters. It also help guide trainee solicitors, to help them stay on track with their targets and caseload milestones.
Each team member has buddy to help them and we also have a trainee solicitor Teams chat group, which allows for our trainees to help and support each other. This year we were Highly Commended for the Legal Cheek Peer Support award.
All trainee solicitors will have 3 appraisals per annum so we can discuss your progress. You will always know what your next steps are or what you need to improve upon.
Trainees also have the opportunity to meet with our Training Principle, Raana Lowery, once a week for an informal drop in catch up. As some who trained with Express herself, Raana is ideally placed to guide and mentor our trainees, with practical advice from her own experience.
Raana also heads our Learning & Development here at Express, along with the rest of her team. You can find out about the great help they provide here. (link to the L&D page)
What are the stages in the recruitment process?
As discussed above you will need to apply for a Litigation Assistant position. We generally take 4 cohorts a year, in January, March, June & September. If successful, you'll be invited to take part in our recruitment process, which involves a video interview and then a 1 to 1 interview. Following this and two satisfactory references (from a teacher/employer), we may offer you the role. You will also be asked for academic credentials.
What are the minimum academic requirements?
We recognise all degree levels from graduates, though candidates with a lower-class honours degree must be able to show additional skills and experience. People who wish to join our SQE route, must meet the any additional requirements set by our training provider, BPP.
Will you make reasonable adjustments to the recruitment process because of my disability?
We are an equal opportunities employer and make our workplace as accessible as possible. We offer ground floor meeting rooms and will happily carry out any reasonable adjustments to facilitate an application where a disability is involved.
Do you support Visa applications for international students?
At this current time we are not approved by the Home Office to support any visa applications.