Frequently asked questions for personal injury claims
Making a personal injury claim can be a daunting process and you might have lots of questions about it. We've listed the most common questions and our answers below in this FAQ guide.
Last updated on February 1st, 2021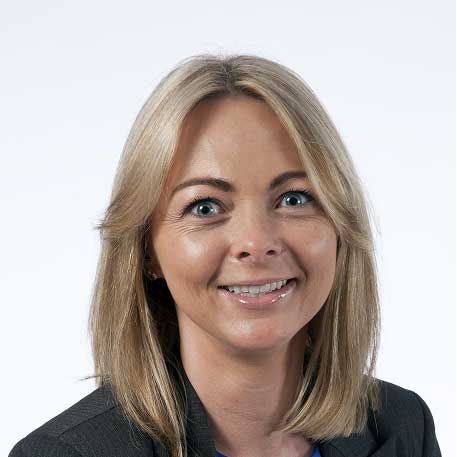 Get expert legal advice from the UK's No. 1 personal injury firm
Over 1,000 years of combined legal expertise
We'll get you more compensation than anyone else
Early payments to cover your expenses*
We win the cases other firms can't
Fully independent, and fully regulated.
* Where applicable
How Long Do I Have To Make A Claim?
The Limitation Act 1980 governs accidents in England and Wales. The time limit for bringing a claim in personal injury is 3 years from the date on which the cause of action occurred. However, if you have had an accident at work more than 3 years ago you still may be able to successfully bring a claim for personal injury, depending on when you discovered your injuries.
What Can I Claim For?
Should your claim be successful, your compensation is broken down into two categories.
General Damages
This relates to the pain, suffering and loss of amenity that you experienced following your accident at work. Once we have obtained finalised medical evidence from an expert, who has the relevant expertise to comment upon your injuries, we can then calculate your compensation. Take a look at our 'Compensation Calculator.' This shows a general indication of how much your claim is likely to be worth, based upon the injuries you have unfortunately sustained.
Special Damages
This relates to any expenses or financial losses that you have incurred as a result of your accident. Below are some examples of the various heads of loss we aim to seek to recover.
Loss of Earnings
Care and Assistance (from friends/family following your accident)
Medical Expenses (prescription costs/over the counter medication)
Travel Expenses (trips to and from GP/Hospital or Physiotherapy appointments)
We understand the financial impact of an accident.
In 99% of cases, we recovered more compensation than the insurer's first offer. We'll provide financial security with our interim payments wherever possible, meaning you don't need to rush into an offer that is lower than you're legally entitled to.
Can I claim for an accident in a supermarket?
Yes, if you've had a slip, trip or fall in a supermarket – or been injured in another type of accident – we can usually make a claim against the supermarket's insurers.  If you are a customer of the supermarket, this would be an Occupier's Liability claim and if you work at the supermarket it would be an Employer's Liability claim.  Our legal team will explain which option we take for your situation.
Why Choose Express Solicitors?
At Express Solicitors, we value each and every one of our clients, no matter how big or small their case may be. We take immense pride in making our clients feel like they are being taken care of; you are not simply another number to us.
We have a vast amount of experience dealing with transfer cases and are equipped to make the process as quick and easy for you as possible.
Throughout the duration of your case, regardless of how long it takes, our highly trained solicitors will keep you up-to-date on everything to do with your claim and there is always someone available to speak to if you have any questions.
If you would like to speak to someone from Express Solicitors to discuss changing your legal representation to us, call us today and we'll make sure your case is dealt with professionally and swiftly.
Can I Change Solicitor?
Yes. It is quick and easy to change your legal representation, and we've helped thousands of people claim millions more in compensation when switching to us.  If you were to contact us and ask about changing from your current solicitor, all you would be required to do is sign a form indicating that you would like us to become your new legal representatives. You don't need to worry about the prospect of awkward conversations as we will contact your previous solicitor and ask them to forward all of your case's paperwork to us. You don't have to pay anything to change solicitors and we'll do all of the work for you.
What is the SRA?
The Solicitors Regulation Authority (SRA) is the independent regulatory body of the Law Society of England and Wales.
The Solicitors Regulation Authority's purpose is to protect the public by ensuring that solicitors meet high standards, and by acting when risks are identified. The Solicitors Regulation Authority (SRA) regulates more than 100,000 solicitors in England and Wales, as well as registered European lawyers and registered foreign lawyers.
We are regulated by the SRA.
Are you a member of the Law Society?
Express Solicitors is a Law Society Accredited personal injury practice. The firm has six staff members on the Law Society Specialist Personal Injury Panel and two members on the Law Society Specialist Clinical Negligence panel.
Many legal practitioners earn special recognition for the expertise in particular areas of law by achieving membership in one or more of the Law Society's accreditation Schemes. Accreditation by the Law Society means that firms have one or more practitioners whose skills, knowledge and experience in at least on major area of the law- have been thoroughly tested and certified against Law Society standards.
What is After The Event ('ATE') Insurance?
ATE insurance is an insurance policy that, in short, protects you against the expenses of bringing a personal injury claim. When we accept your claim under a No Win, No Fee agreement we will promise that we won't charge you for the expenses needed to run your claim or any costs incurred by the Defendant if your claim is unsuccessful. This means that we can spend, in some cases, thousands of pounds running your personal injury claim and if your claim was to be unsuccessful we would be left with expenses we have incurred on your behalf. To prevent that from happening we obtain an ATE insurance policy which will pay to us the expenses we have incurred in running your case.
Do I have to pay for ATE insurance cover?
When you bring a claim with Express Solicitors under a No Win, No Fee agreement, we agree we will not charge you for anything if your claim is unsuccessful, which includes the ATE insurance premium.
Unfortunately, since 1 April 2013, where your personal injury claim is covered by ATE insurance, you are no longer able to recover the ATE insurance premium from the Defendant if your personal injury claim is successful. This means that you will be liable to pay the premium for your ATE insurance cover, however to make this a bit easier we make sure to remove the cost of your premium from your compensation before it gets sent to you. When you are reaching the end of your personal injury claim and we start to discuss how much you may possibly be awarded, we will always ensure that we include the cost of the ATE premium so you know exactly how much you could be receiving.
Call us on 0161 904 4661
Lines are open now and our legal advisors are on standby to tell you if you can make a claim.
Start your claim online
Complete our simple form to receive a call back from our expert legal team.