Five-figure settlement for woman knocked down by an escaped dog
Client stories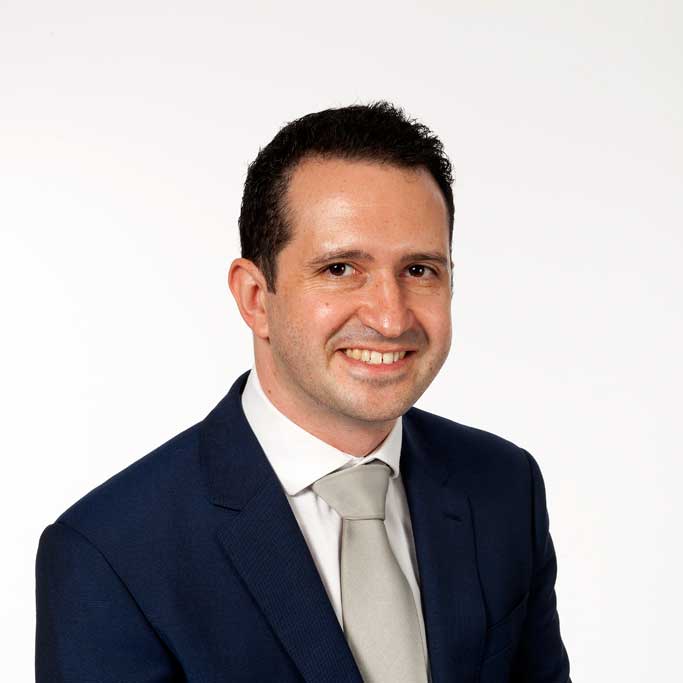 Get the best legal team on your side
Over 1,000 years of combined legal expertise
We'll get you more compensation than anyone else
Early payments to cover your expenses*
We win the cases other firms can't
Fully independent, and fully regulated.
* Where applicable
"This case required the gathering of evidence to support Mrs L's claim for compensation on the basis that the owner of the dog did not have control over the animal when it leapt from their property, out onto the public pathway, and subsequently knocked over Mrs L causing her to break her arm. The incident has also had a lasting psychological impact on Mrs L, shaking her confidence and making her nervous to be around dogs." Adds Leanne Rowley.
"The resulting injuries left my client completely unable to use her left arm."
Rowley continued: "The resulting injuries left my client completely unable to use her left arm. She was in debilitating pain for months and the injuries stopped her from enjoying her retirement and living an independent life. She had to rely heavily on her husband to complete daily chores and look after herself. She also had to endure many months of physiotherapy, which she is even continuing to this day due to the bone not healing correctly. I'm delighted that we were able to settle this case for Mrs L, securing her substantial compensation for the impact this accident has had on her life, as well as helping absorb the costs of private physiotherapy appointments and other products she purchased to help aid her recovery."
Not your typical daily walk
Late morning on 3rd March 2020, Mrs L was taking her usual daily walk around the village she lives in. Mrs L suffers from osteoporosis and gentle walking is good for her bone health. On this day, she decided to take a slightly different route due to the nice weather, "It was a lovely sunny day so I thought it would be nice to walk up a road I don't usually go. I was on my own walking along the footpath outside the front of this house when a large dog leapt out of the front door and knocked me flying."
Mrs L continued, "The dog was obviously out of control and whilst the owner had opened the front door to take out some rubbish, the dog ran behind her, flew down the path and knocked into me. It was a large, young and boisterous dog, I'm not sure of the breed but he/she was very big and obviously just wanted some attention and thought I was a play-thing!"
"I was on my own walking along the footpath outside the front of this house when a large dog leapt out of the front door and knocked me flying."
Immediately after the incident, Mrs L recalls the owner of the dog coming outside to help her, "I was laying facedown on the grass verge when she (the owner) came out. I don't remember seeing the dog again after that point. She helped me up and as you can imagine, I was in a state of shock. I was more worried about my back having had some issues with it in the past and I didn't realise it was my shoulder and arm that was injured at the time."
The dog owner took Mrs L into her house and offered her a glass of water. Mrs L was only about half a mile from home and felt she wouldn't be able to walk home, so the owner of the dog drove her back home, "I knew I wouldn't be able to walk home because I was so badly shaken up. I didn't know the woman, she ran me back home and left me at my front door and I didn't see her again. She didn't phone or call round the next day to see if I was ok, which surprised me. I was so shaken, I just sat indoors and waited for my husband to come home."
When Mrs L's husband returned home about half an hour later, she explained what had happened to her and he immediately called 111. The 111 operative advised Mrs L to go to the QEII (New Queen Elizabeth II) Hospital in Welwyn Garden City.
A visit to A&E.
"When we got to the hospital I had to wait hours for a diagnosis. Eventually, after some tests, the doctors told me I had a proximal humerus fracture in my left arm. They gave me some painkillers but they wanted me to have a more thorough scan which needed to be done at Lister hospital in Stevenage. This was now hours after the accident when I eventually had a CT Scan which revealed that the top of my humerus bone had snapped off. They couldn't put my arm in a plaster cast, so I had to have it in a collar and cuff sling to help the bone set correctly with the weight of gravity."
"When we got to the hospital I had to wait hours for a diagnosis. Eventually, after some tests, the doctors told me I had a proximal humerus fracture in my left arm."
Doctors told Mrs L to return in a few days so that they could do further assessments for a possible shoulder replacement. She went back three days later but they didn't do another x-ray at that point and said they would wait a few weeks to check how the bone was healing. Doctors concluded that Mrs L didn't end up needing a shoulder replacement but all her follow-up appointments were cancelled due to the first Covid-19 lockdown beginning.
"Everything was starting to shut down due to the pandemic, so my appointment was cancelled. I had to sleep upright in an armchair and I couldn't do anything for myself. My poor husband was being unbelievably wonderful in helping me as I was completely incapacitated. My husband did knock on the woman's door to tell her what had happened as I remember which house it was. Luckily she admitted liability, which was important for my case. My husband and I were quite shocked that she didn't follow things up with me herself or even to see if I was alright, but there's no point worrying about that now. I haven't walked back up that road since the incident."
Mrs L continued, "I had to do a lot of pushing and chasing to get a second x-ray and this didn't take place until June 2020 due to the pandemic. It was actually my physiotherapist who really pushed me to get another x-ray. When I finally received the x-ray, the doctors told me that the bone hadn't 'reunited properly', meaning it hadn't healed very well."
A long road to recovery
The pandemic disrupted Mrs L's recovery as doctors were not able to carry out routine checkups and monitor Mrs L's arm. Her initial physiotherapy appointments were done via telephone calls which weren't as effective. "I began having physiotherapy appointments around six weeks after the accident but wasn't able to have face-to-face sessions until around the end of May 2020. I can tell it hasn't healed that well as I can feel a 'clonking' sensation when I move my arm in certain directions and I can't raise that arm higher than shoulder level. Despite loads of physiotherapy sessions, I still have limited movement in my left arm today because of the way the bone has healed, and that won't ever change."
Mrs L talked about some of the most frustrating things about her injury, "Not being able to use my left arm at all was the most frustrating, it was just useless for weeks and weeks. I always sleep on my left side and for the first six or eight months, I was having to sleep upright in bed which was very uncomfortable. I couldn't drive for over a year because I didn't have the strength in my arm to control the steering wheel. It took away my independence and left me having to heavily rely on my husband, particularly during the lockdowns. The incident has also really knocked my confidence, for a long time I didn't want to go anywhere where there could be a dog off the lead. It had quite a big impact on my life."
Some years on and Mrs L is still experiencing difficulties with her left arm, "I'm not in pain but sometimes I can feel when that shoulder 'isn't happy,' I get residual pain. I still do exercises to strengthen the muscles, but it's the bone itself that's restricting my movement. Sleeping upright was very difficult to get used to and my doctor would stress how important sleep is in the recovery process as that's when your body does most of the healing. My doctor suggested about three or four different pillows for me to try to help me sleep better and eventually I found one that worked for me."
Why Express Solicitors?
Mrs L explained that it was her husband who found Express Solicitors after conducting some online research. Mr L explained, "A few days after the accident my wife was so shaken up that I decided to do some research into law firms, and from reading online reviews, I decided to reach out to Express Solicitors. We felt it would be right to make a claim because we wanted some reparation for the injury and there has also been a huge amount of expense having to pay for private physio appointments and pillows and other things, the prices of which all add up. Plus, we wanted compensation for the suffering and the time it's taken out of both of our lives."
Still not 100%.
We asked Mrs L how she is today, almost three years on, "I'm still going to physiotherapy appointments with the same physiotherapist, she has done a lot of work on my shoulder. Once I started having my face-to-face sessions, she has been able to manipulate the arm into different positions and massage the muscles and she's given me lots of helpful tips and guidance. She's been so useful to me and helped me with my recovery so much that I continue to see her once every couple of months. To me, it's worth the money."
Compensation payout.
"We received our compensation a few weeks ago, some of it has gone into savings and some has gone on a holiday we have booked and I have also been able to give a small amount to both of my children which was a lovely thing to be able to do! We may do a bigger family holiday next year, but for now, it's nice to know it's there if we need it."
Support from Express Solicitors.
"The support was always very good. They were always very punctual when arranging phone calls. I spoke with a few different people at Express Solicitors and everyone was really nice, I thought they were particularly good at finding independent expert consultants. I spoke with one about my physical injuries on two separate occasions. Once not long after the accident and again about six weeks later when he checked up on my progress. Express Solicitors also arranged for me to speak with another independent consultant about my fear of dogs which was starting to become a bit of a problem. She was very good and made lots of recommendations to move my mental health forward."
Call us on 0161 904 4661
Lines are open now and our legal advisors are on standby to tell you if you can make a claim.
Start your claim online
Complete our simple form to receive a call back from our expert legal team.