Injured in a public place – how to claim compensation for an accident or injury that wasn't your fault.
If you've been injured in a public place, you may be able to make a public liability compensation claim.
Last updated on May 4th, 2022.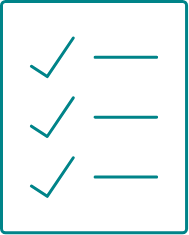 The most important things to remember when claiming for injuries in a public place:
Local authorities and business owners have a responsibility to keep you safe
You can claim against the owner's or contractors' insurance, depending on the setting
You generally have three years to make a claim
You should keep evidence of your injuries, photographs and witness statements
You can claim on a No Win, No Fee basis.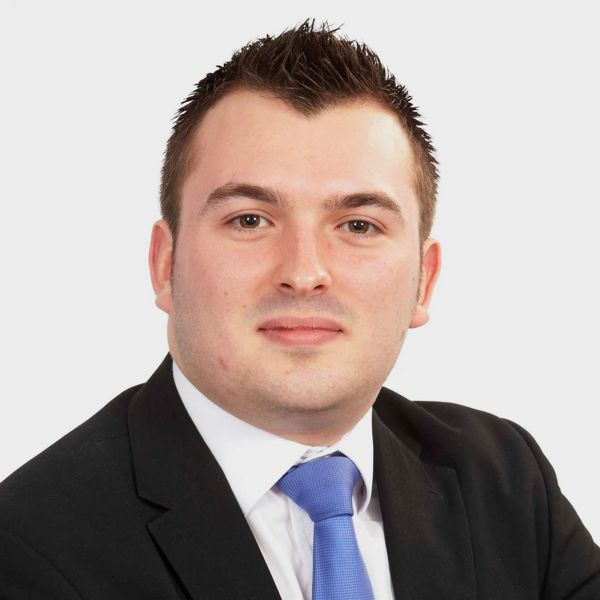 Get the best legal team on your side
Over 1,000 years of combined legal expertise
We'll get you more compensation than anyone else
Early payments to cover your expenses*
We win the cases other firms can't
Fully independent, and fully regulated.
* Where applicable
Who is at fault for my accident?
Public liability claims are different from accident at work or road traffic claims. Rather than claiming against the employer or another motorist, you are making a claim against the person or company in charge of the public area. For example, if you've tripped over an obstacle in a shopping centre left out by maintenance staff, you would claim against the owners.
Those in charge of these public areas must adhere to guidelines set out by the Health and Safety Executive. This includes:
Preventing trip hazards, for example through untidy public areas or poorly maintained footpaths
Using wet floor signs when areas are being cleaned or if spillages occur
Clearly signposting fire exits
Training staff in health and safety risks, and carrying out risk assessments
Making sure all equipment for public use has been safety tested.
If you've been injured in a public place because the owner has not adhered to these guidelines, you could make a no win, no fee public liability insurance claim.
You'll claim more with us.
We have recovered an additional £21.2m more in compensation for clients who switched to us from their previous firm. Contact us now to discover the real value of your claim.
Where do accidents happen in public?
The majority of public liability injury claims are made by those who've had an accident in:
Pubs, bars and nightclubs
Restaurants
Shopping centres
However, you can make claims for other areas open to the public, such as play parks.
We can help you to collect evidence to prove that the area was unsafe, for example, broken climbing frame equipment.
Claims for injuries in a pub, bar or nightclub
According to the Health and Safety Executive, the most common cause of accidents in bars and nightclubs is neglected wet floors – leading to slips, trips and falls.
Other accidents that are common in these public places include:
Trip hazards such as uneven floors, cables from vending machines or loose carpeting
Badly lit flooring or walkways
Broken glass and spillages from drinks on walkways or dancefloors
Violence and abuse from others.
How to claim for personal injury compensation
Want to know more about claiming for a personal injury? Jargon free, we'll explain your legal rights, letting you know everything you need to know about claiming.
How much compensation can I claim for a personal injury?
Read our personal injury legal guides to understand your legal rights and how much compensation you may be able to claim.
These accidents can lead to broken bones, fractures, sprains and strains, or even grievous bodily harm in the case of violence.
When we assess your claim, we'll take into consideration the extent of your injuries and make sure you get the compensation you deserve.
In these cases, it is the nightclub owner or pub landlord's responsibility to keep patrons safe – including using security guards to prevent violence against others. You can make a claim against the owner's public liability insurance if you've not been kept safe.
Claims for accidents in a restaurant
Restaurant injury compensation claims are similar to claims for accidents in pubs, bars and nightclubs. Most often, accidents are caused by:
Poor lighting in walkways
Spillages or lack of wet floor signs leading to slips, trips and falls
Uneven flooring or ill-fitting carpets
Obstacles in walkways
Accidents may also be caused by staff members, for example if they have not been adequately trained in carrying multiple trays, leading to injuries to themselves or customers. Injuries can range from minor sprains and strains to more severe breaks.
Again, it is the restaurant owner's responsibility to make sure the area is safe, from preventing obstacles to training staff. You can make a no win, no fee personal injury compensation claim against their public liability insurance if you've been injured.
We understand the financial impact of an accident.
In 99% of cases, we recovered more compensation than the insurer's first offer. We'll provide financial security with our interim payments wherever possible, meaning you don't need to rush into an offer that is lower than you're legally entitled to.
Claims for accidents in a shopping centre
Shopping centres must comply with the Occupiers Liability Act 1957. This means that your claim is not always against the shopping centre's owners public liability insurance – it could be against an occupier's insurance instead. For example, if the shopping centre owner employs a contractor to clean or carry out maintenance, then the contractor would be responsible for causing injury.
The most common reasons to make a claim for shopping centre accidents include:
Slips, trips and falls on wet floors
Tripping hazards such as rubbish disposal bags
Accidents on escalators or lifts
Trip hazards in car parks
Security guard assault.
These injuries may range from minor sprains and strains to grievous bodily harm. Our expert personal injury solicitors will help you to find who is responsible and make a claim against their insurance.
Claims for supermarket accidents
Supermarkets may become crowded or have potential hazards, such as spillages and piles of stock causing obstructions. It is the supermarket owner's responsibility to make sure the area is safe, from using wet floor signs to training staff properly. Common accidents include:
Injury from falling objects
Trip hazards from obstacles such as shelf restocking
Slips due to wet floors.
No matter how small your claim may seem, you should contact our expert personal injury solicitors if you've suffered an accident in a supermarket that wasn't your fault.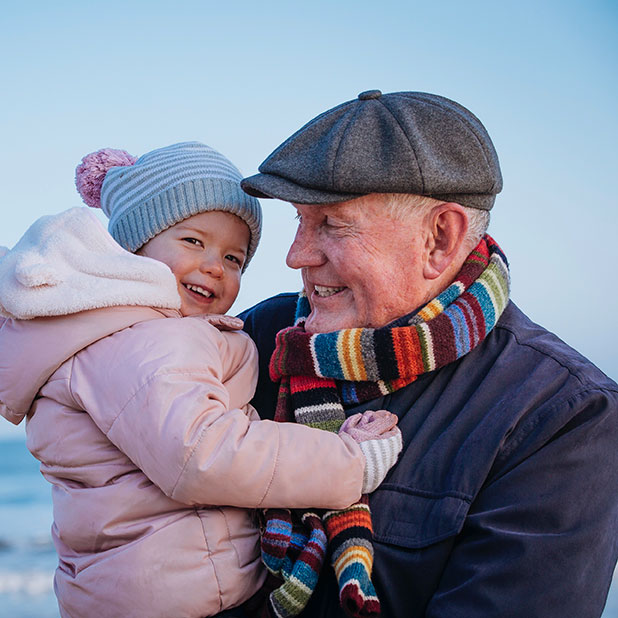 Unlimited legal support.
That's right, we provide unlimited legal support for our prospective clients. Not sure if you have a claim, or if you even want to make a claim? You can speak with us for as long as you like and as many times as you like. We'll let you know your legal rights, completely free of charge and with no obligation to make a claim.
How to make an injured in a public place claim
You generally have three years from the date of your injury to make a claim, however, you should do so as soon as possible. This is because you will need evidence to support your claim, which will be more accurate if it's more recent – for example, a witness statement.
We can help you to gather all the evidence you need to make sure you get as much compensation as possible. Your no win, no fee claim will start with a call to our expert solicitor team. If possible, try to have the following to hand:
CCTV evidence (particularly in nightclubs or supermarkets)
Photographs showing any potential hazards, such as obstacles in supermarkets or poorly lit walkways in pubs
Wider photographs showing how the hazard looks in relation to the surrounding area (particularly for shopping centres)
Copies of complaints or accidents you've logged, for example in a shopping centre or supermarket accident handbook
Details of any staff members you speak to
Witness statements, for example, from guests dining in the same restaurant
Specifics for defects and wet floors, for example, records of when the area was cleaned
Maps (for shopping centres) to show where the accident happened
Full medical records outlining your injuries.
Once we're satisfied that you've provided all necessary evidence, our personal injury lawyers will start to make a claim against the owner or the contractor's public liability insurance. While processing your claim, we will come up with compensation amounts based on:
The seriousness of your injury
Any financial losses, for example, time off work
Any other impacts on your life.
Please note that claims may take a few months to settle. This is because we go above and beyond to get you the public injury compensation you deserve. We've settled millions in personal injury claims that others have turned away, and are ready to help you, no matter what your injury.
We may even be able to help you with early compensation payments, which come out of your final sum while you're waiting.
No win, no fee solicitors
For more than 20 years' expertise, speak to our no win, no fee solicitors team to start your public injury claim. You deserve to feel safe when you're out in public, no matter where you are. If you've been let down, speak to the Express Solicitors team today and start your claim.
Brian's story
When planning a trip to the supermarket Brian Turner did not even consider the possibility he would return injured.
A visit to Tesco in Manchester left Brian with a soft tissue injury to his Achilles tendon when a cast iron carousel base fell.
Brian explains: "I was in the gardening section of Tesco where the cast iron bases were on a high shelf and there was one put onto its side for display purposes. This display base fell off the shelf and hit me in the back of the leg, injuring my ankle, particularly my Achilles tendon."
A trip to the local Accident and Emergency department, plus a four-week recovery period, persuaded Brian he should bring a personal injury claim.
"I was meant to be going on holiday," continues Brian, "but the injury to my right ankle rendered me unable to drive. A friend of my said I should pursue a claim and recommended Express Solicitors.
"Kimberley Newman took my case on and as it wasn't contested by Tesco, it was settled in less than six months. When the carousel base fell the shop assistant saw it first hand, a Tesco first-aider took a look at my injury and I filled in an accident report too – so it was all pretty straightforward.
"Express Solicitors worked on a no win, no fee basis and I received £1,200 for my injury. The service I received was excellent and I would have no hesitation in recommending the firm to friends."
Call us on 0161 904 4661
Lines are open now and our legal advisors are on standby to tell you if you can make a claim.
Start your claim online
Complete our simple form to receive a call back from our expert legal team.