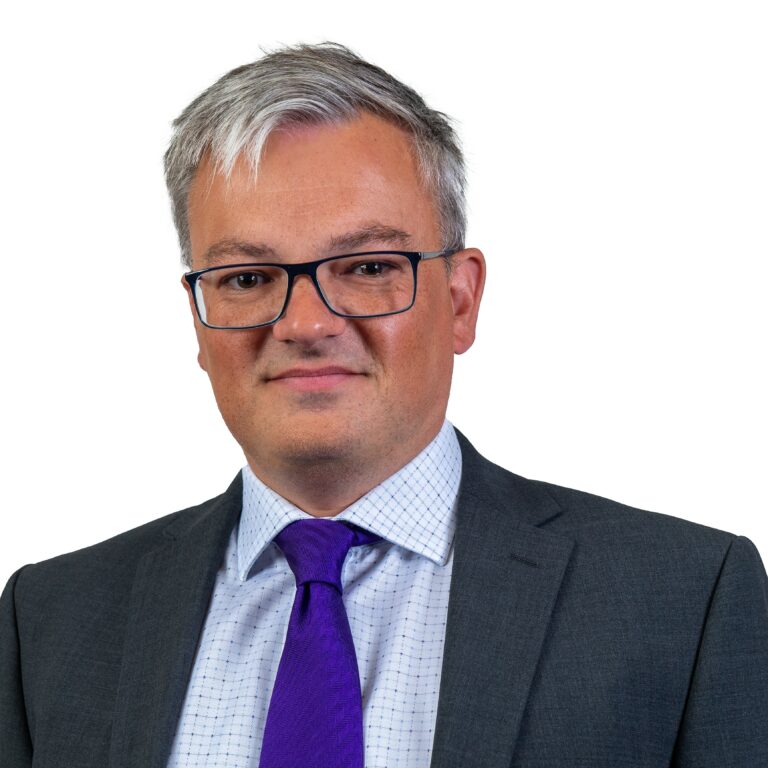 Principal Partner - Road Traffic Accidents
Robin Patey
Partner working within the Road Traffic Accident department, Robin Patey has been an integral member of Express Solicitors since joining in 2001.
Robin specialises in cases involving serious injuries, with experience in all areas of Personal Injury claims. He has been mentioned in the Legal 500 where he was awarded the 2017 Recommended Lawyer Accolade. He is also recognised as a member of the prestigious Northwest Insider's '42 under 42′.
More about Robin Patey
As a specialist personal injury firm, our clients come to us during a particularly difficult time in their lives, often having suffered physical, psychological, and financial losses.
I find that building relationships and gaining a strong understanding of my client's individual circumstances is my most valuable skill. My 20+ years of experience have taught me to empathise with my clients, helping me to understand their specific needs and better enabling me to provide the best possible outcome for them in their claim.
"A good understanding of my client's needs when they face very difficult time following severe injuries is important. Often this is the most difficult time in a client's life they may have lost or face losing their job, experience relationship difficulties or breakdown, be in severe or even unmanageable pain, not be able to play with their children or follow hobbies they have spent their life enjoying".
I enjoy spending my spare time outdoors, particularly walking in North Wales with my family. I also regularly sit as a member of the Stockport Independent School Appeals Panel.
Robin Patey BBC Radio 5 Live – YouTube
What previous clients have to say
"Robin has quite simply changed my life. When I felt terrible I used to ring up and I was in tears and I would always be supported emotionally by Robin or one of his team. I always felt that I could trust Robin as well, which was important as I had been let down by lots of people and very wary of trusting people.
Even after the claim had finished I still felt that I was supported. I would recommend Express Solicitors to anybody who has had an accident of any kind, but especially those suffering from a pain condition such as CRPS which is not necessarily recognised by other professionals."
"Where do I start … Robin who covered my case was unbelievably good 5 stars all round! My case in particular was a very hard situation with a lot of "what ifs" but he managed to get me a lot of compensation that is going to set me up in life! Thank you for everything and I strongly recommend"
"Express Solicitors did a 'Top notch' job preparing my claim against the Bus Company that put me in Hospital for almost seven weeks.
Robin Patey who represented me did a first-class job of preparing the groundwork, and the other staff, particularly Mr Patey's PA Diane were always very professional, and very helpful. Couldn't have asked for a better team."
"I personally cannot recommend Robin Patey highly enough.
From the start to the successful finish of my injury claim Robin was always helpful and his advice was second to none.
Thanks Again!"